Many people love and know how to cook, and the Web is full of delightful recipes. But we don't want to be repeated and will tell you the special techniques of the World's leading culinary showmen. They are true professionals and show you the tricks that will make the preparation process comfortable and safe, and your meals — incredibly tasty and attractive.
1.

Cook your bacon in the oven.

Ina Garten says this is the easiest way to make bacon crispy without burning it. Bake it at 400 degrees for 15–20 minutes, rotating the pan a few times so it cooks evenly. Pull out the bacon right before it is completely done.
2.

Freeze a ton of homemade stock.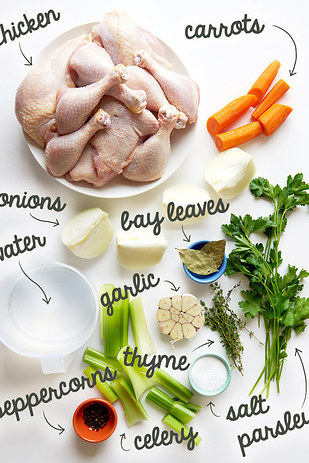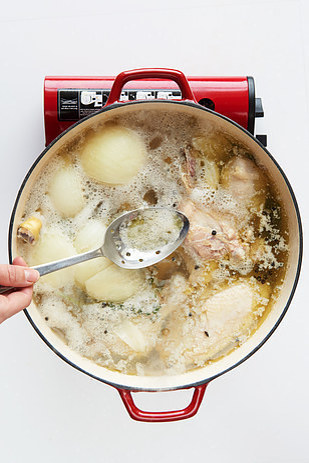 This is something you can do in a spare half hour each week, and it tastes so much better than store-bought stock. Muffin trays makes this even easier: They make perfect portions of stock so you can just pop them out and toss them in the pot when you are ready to use it.
3.

Coat a measuring cup with a nonstick cooking spray before measuring out sticky ingredients, like honey.

Sticky ingredients like honey will pour right out if you line the measuring cup with cooking spray.
4.

Boil water with some olive oil along with your salt to keep pasta from sticking.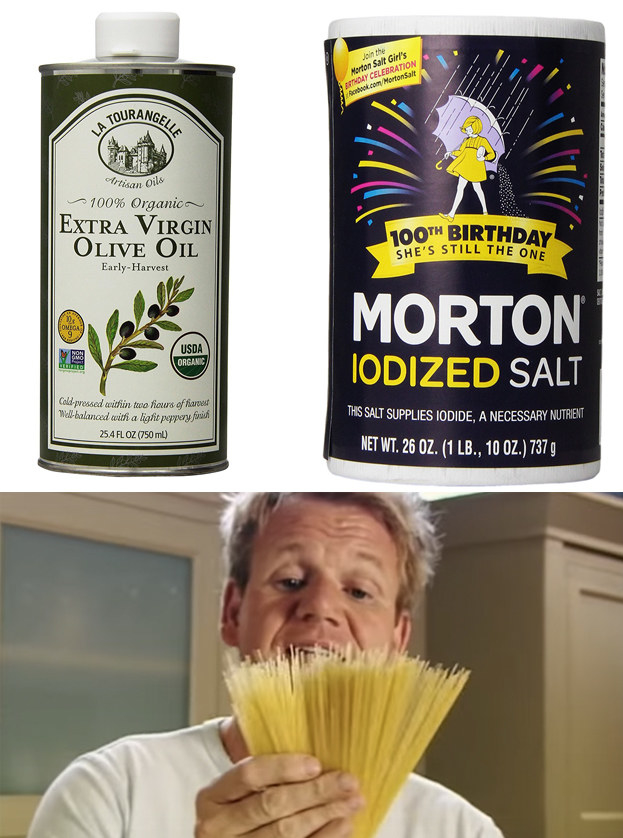 Cooking pasta in a roiling boil also keeps it from sticking.
5.

Take your meat and fish off the grill a few seconds before it's perfectly done because it cooks an extra 5–10 degrees when resting.
6.

Whisk the eggs and shake the skillet the entire time you are cooking an omelette.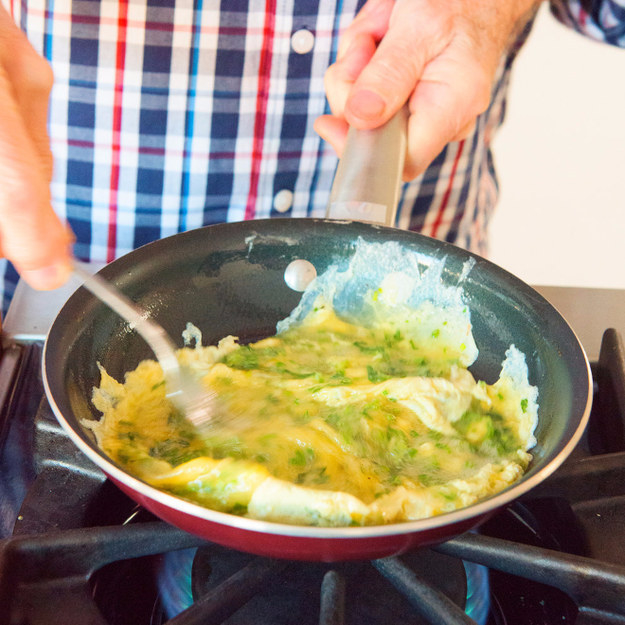 Doing this keeps the egg from burning and makes the omelette light and fluffy.
7.

Use your hand to estimate ingredient measurements.
A closed fist is a cup of greens, a palm is 3 ounces of meat, a cupped hand is about half a cup of grains, the tip of your index finger is a teaspoon of honey, and a thumb is a tablespoon of butter.
8.

Avoid overcrowding the pot when you're blanching vegetables.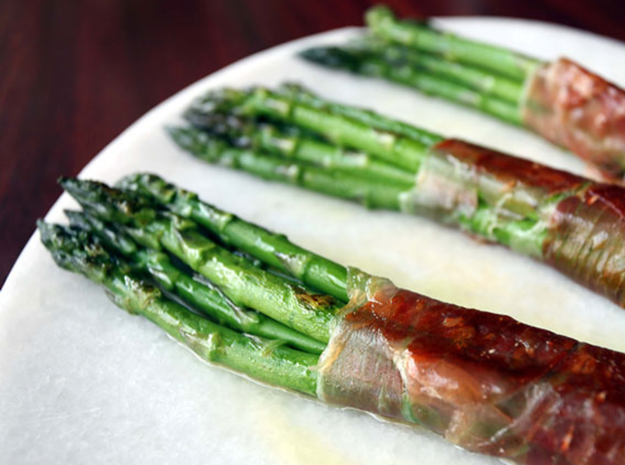 Crowded vegetables will take longer to soften and will lose their color in the process. You want to boil vegetables quickly — between one to eight minutes depending on the vegetable — and loosely. Boil in batches if you have a small pot.
9.

Use a salt pig so that your seasoning is accessible and controlled.

Serious Eats says this is one of the most useful tools to keep in your kitchen. You can use a plastic container if you don't want to purchase an honest-to-god salt pig.
10.

Pinch your fingers to determine the doneness of your steak without slicing into it.

To avoid cutting into your steak to check the doneness, try the palm trick

above

.
11.

Wrap your Thanksgiving turkey in parchment paper to maintain the moisture.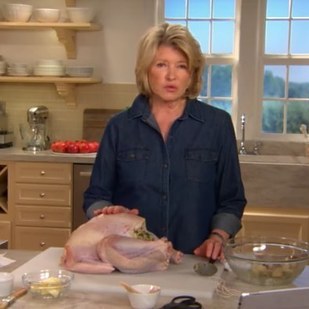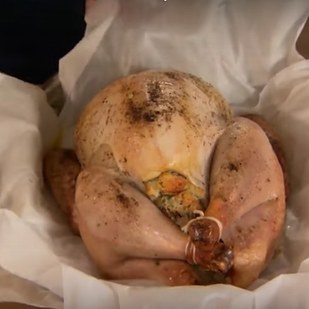 When the turkey is nearly done, rip off the paper and turn up the heat to make the skin nice and crispy.
12.

Cook one-tray meals in a shallow roasting pan so that everything browns well.
While cooking in a casserole dish is great for cooking deep dishes evenly, it isn't so good for roasting.
13.

Dry tofu, bake it, and dry it again before throwing it in the stir-fry.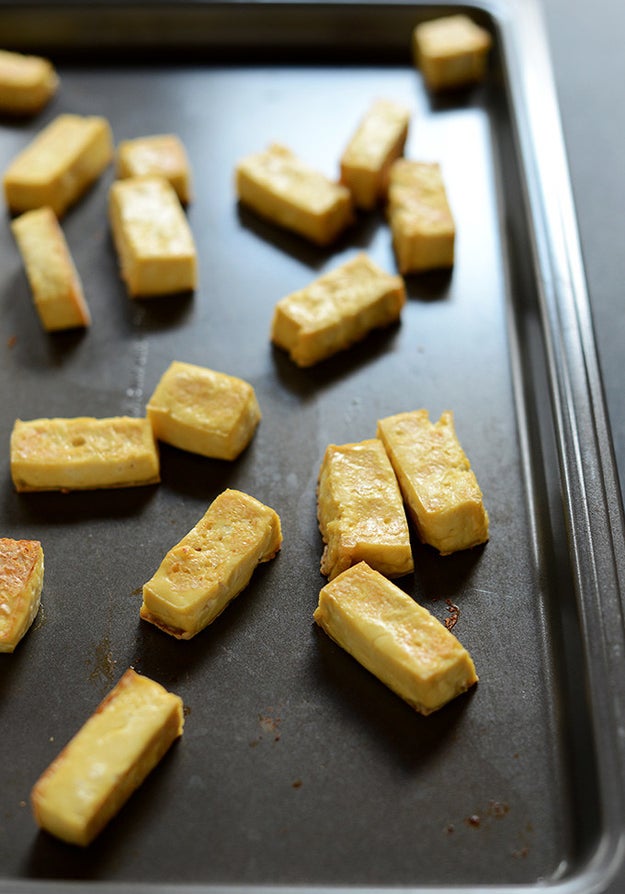 This will help soak up all the flavor and give it a meatier texture.
14.

Char your Brussels sprouts for a crazy cool flavor.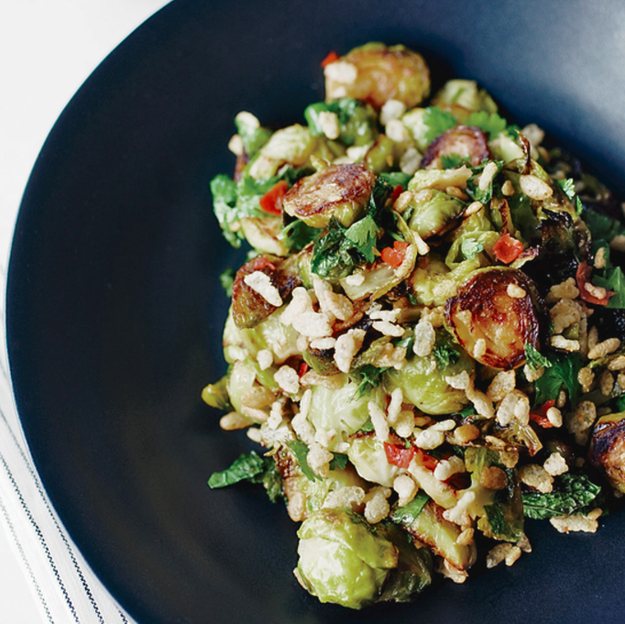 In oil that is nearly smoking, mix the Brussels sprouts over high heat until they get that charred look.
15.

Rinse off dry beans before cooking them to get rid of the rooty toot toots.

Julia Child says that rinsing off dry beans before cooking them cleans off the sugars that contribute to the — er — digestive issues that come with eating beans. If you are pairing them with rice, check for steam holes after 12 minutes of cooking it covered to determine if they're done.
16.

Fry fried chicken twice.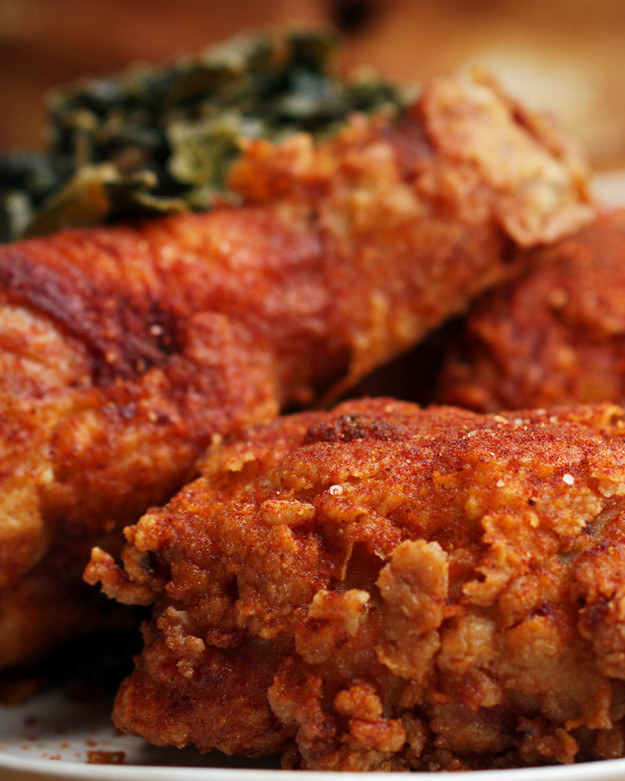 After the first dip in the pan, let your chicken rest for 10 minutes, then fry it a second time for three minutes to make it extra crispy.
17.

Peel ginger with the edge of a spoon.

Using a spoon to peel ginger is the best way to get around the knobby edges without taking off precious chunks of the root.
Don`t forget to share this post to your friends!